Thank you for stopping by our website! We're a generational fishing family and our passion is healthy, wholesome living through food, lifestyle, and community involvement.
Malanda Seafood owns and operates two of our own fishing boats, specialising in Reef Fish Fillets & Gulf Estuary Fillets straight from the ocean to your plate! Supplying the Atherton Tablelands and surrounds with the best local wild caught seafood.
As Reef Guardian Fishers, we go well beyond industry standards to ensure the living Reef resources we rely upon are protected into the future. Mark is a 2nd generation fisherman, while he works away catching our delicious varieties of fish, Karen runs the shop and provides product knowledge together with cooking tips and tricks and is happy to chat to customers regarding industry issues and news topics. With 3 children helping on the boats or in the shop where they can. We take pride in supporting other local fishing families and Australian businesses.
So when you're after the freshest seafood on the Tablelands, think Malanda Seafood – you won't be disappointed!
Great Prices & 100% Quality Guaranteed.
Our Reef Boat – FV LADY BOSS – is based out of Cairns and fishes the Great Barrier Reef waters of Queensland's East Coast. Species caught are Coral Trout, Red Emperor, Red Throat Emperor, Mixed Emperors, Stripey, Trevally, Salmon Mackerel, Cod, Cobia, Green Jobfish, Spanish Mackerel, Nannygai & more!
Our Gulf Barra Boat – FV SeaWitch – is based out of Karumba and fishes remote and isolated rivers and coastline of the Gulf of Carpentaria, where the outback meets the sea in Queensland. Species caught are Wild Barramundi, King/Threadfin Salmon, Blue Salmon, Jewel, Triple Tail, Pomfret, Grunter & more!
All fish are processed within hours of capture, each fillet is individually bagged and packed into 5kg or 10kg boxes. Buy by the fillet, or bulk boxes for discounted prices. We also keep whole fish, wings, trims & frames. Nose to tail eating, no part of the fish is wasted. These products are then snap frozen in our specialised freezers to lock in the freshness and quality until the moment you're ready to consume it. All products from our boats are clearly labelled on the items in-store, so you can have 100% trust in the quality by sight, smell and taste!  Experience our catches for yourself. Ocean to Plate, Hook to Cook! Straight off the boats to you.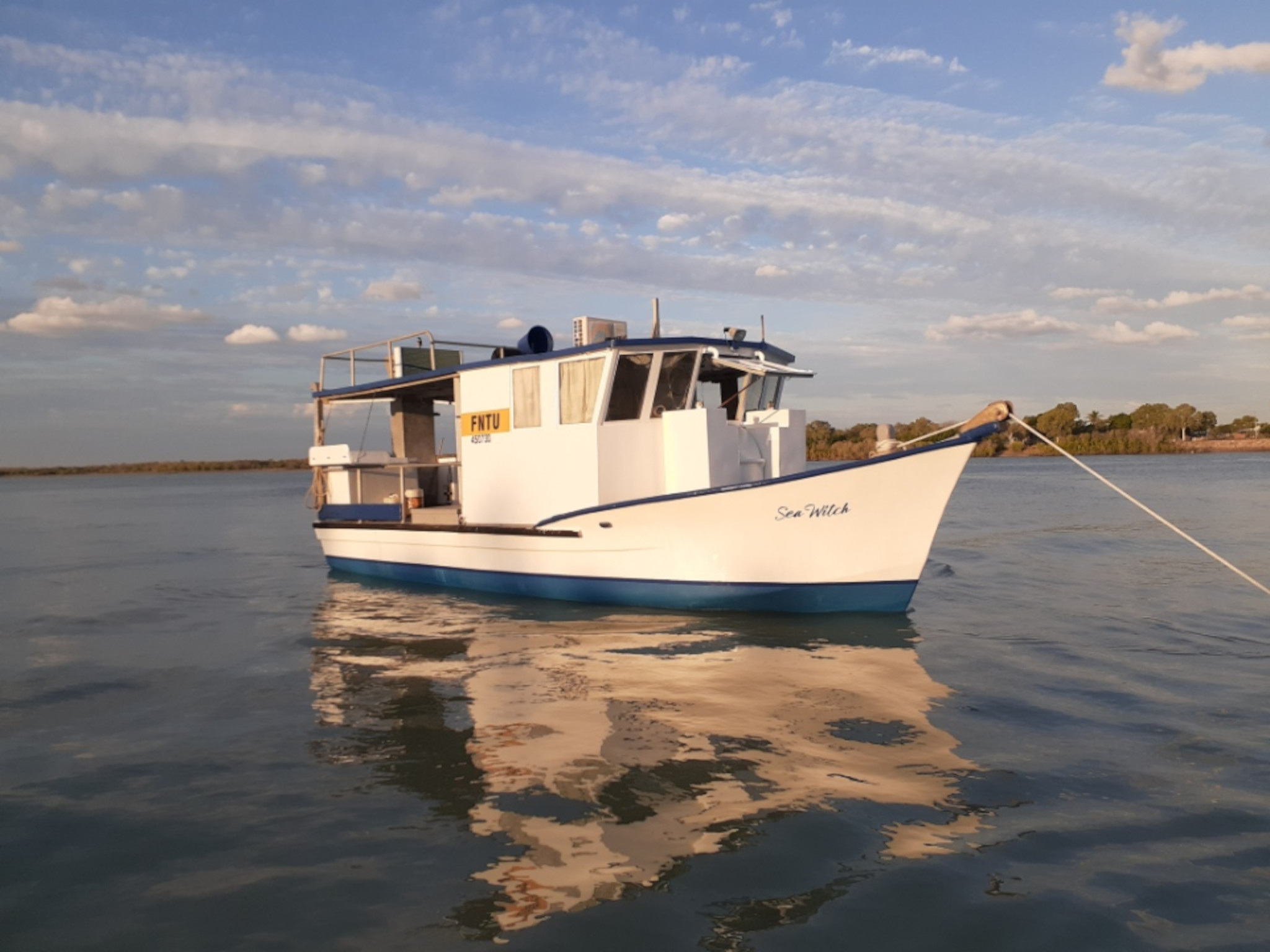 FV SeaWitch – Wildcaught Barramundi, Karumba, Gulf of Carpentaria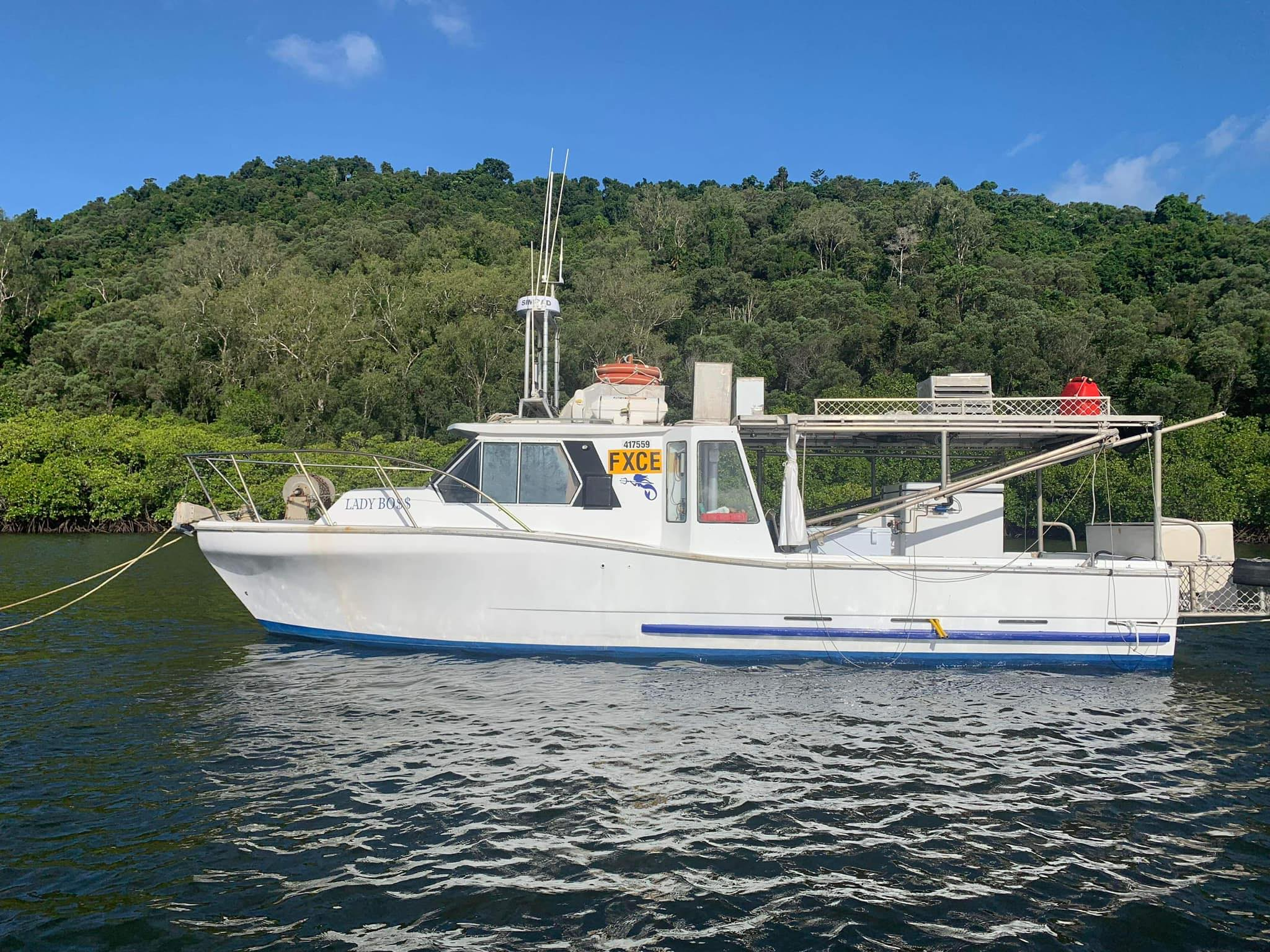 FV LADY BOSS – Reef Fish, Cairns, Queensland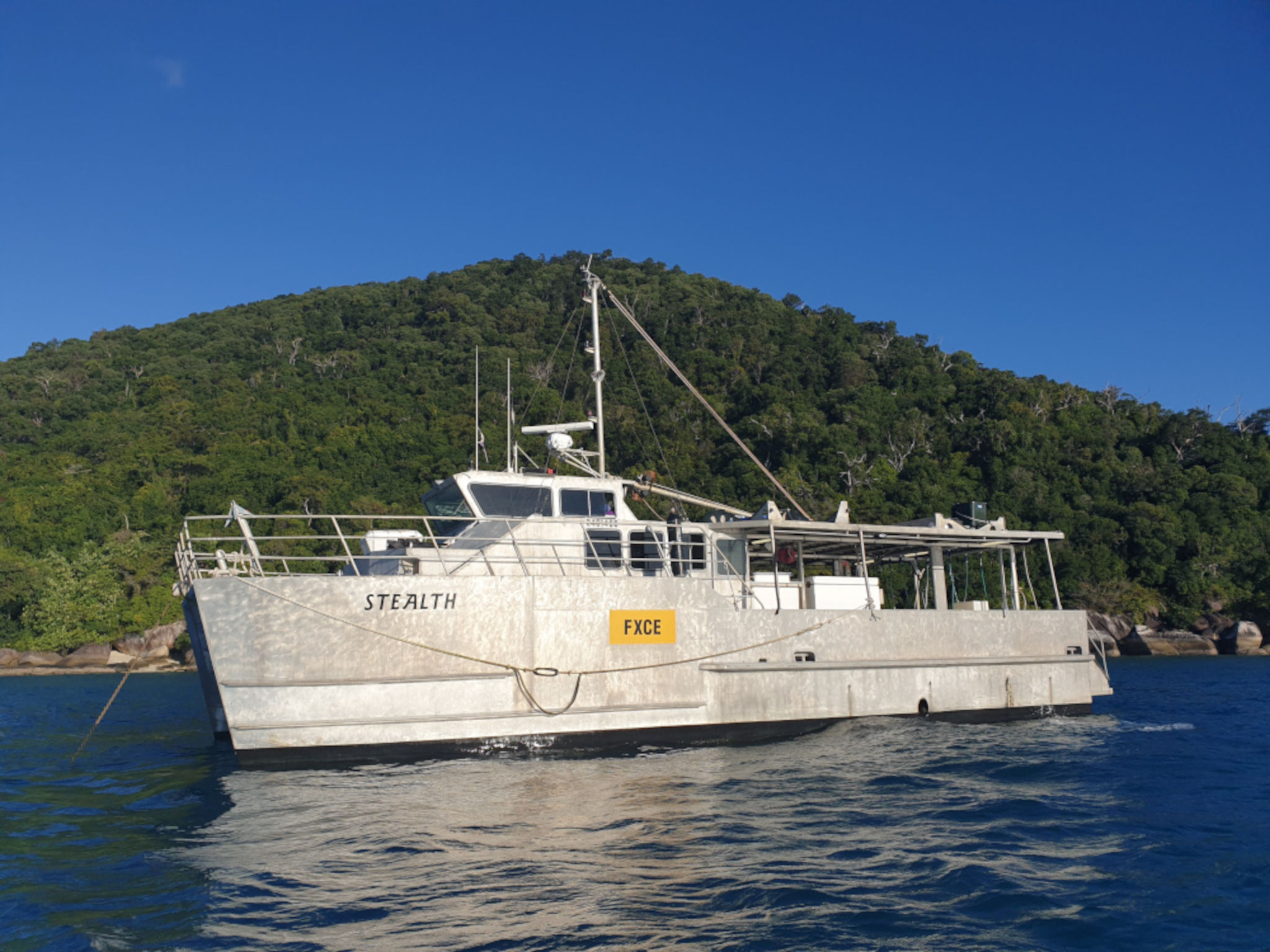 FV Stealth (2018 to 2019) – Reef Fish & Live Coral Trout, Cairns, Queensland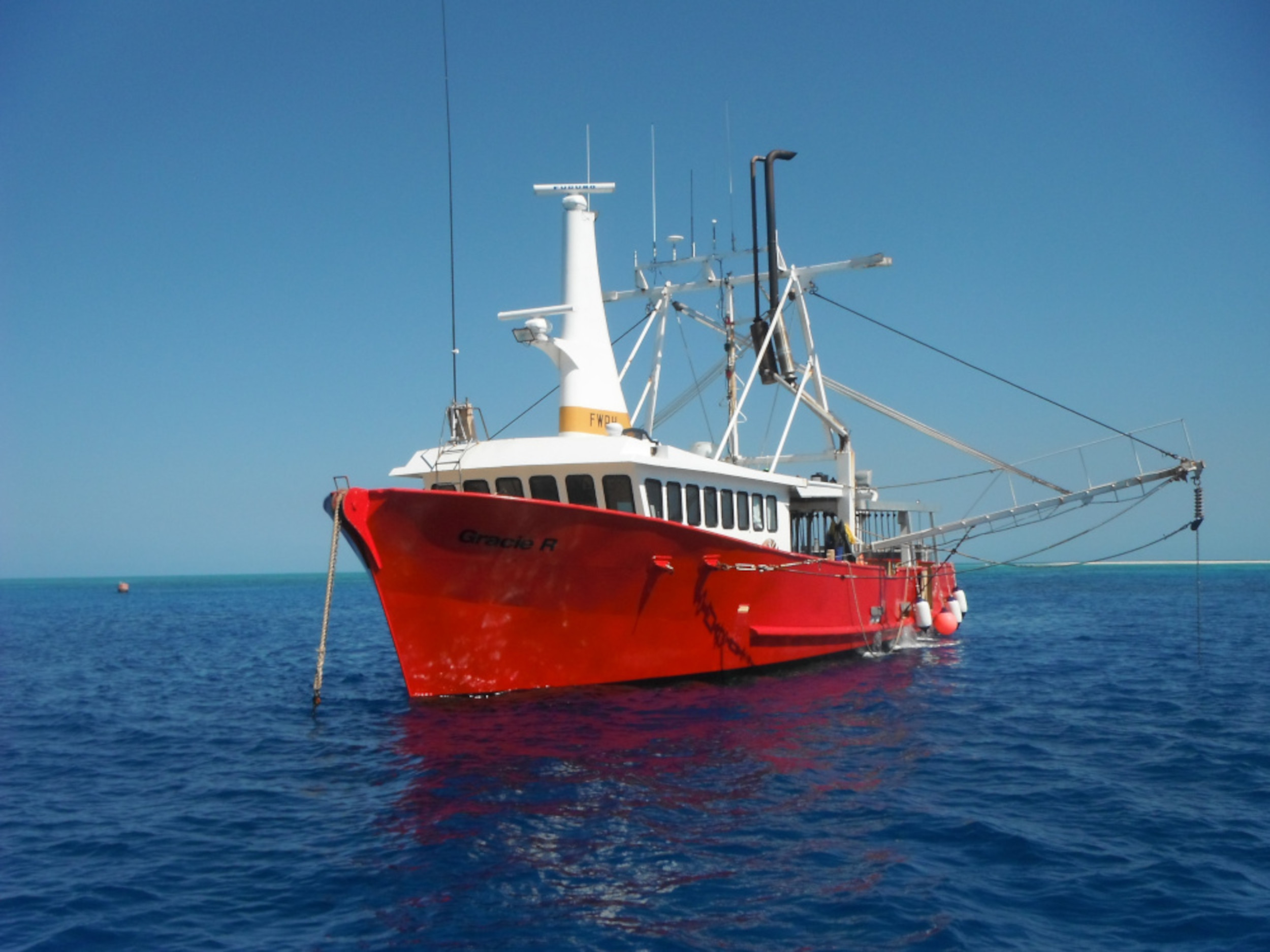 FV Gracie R (2011 to 2017) – Reef Fish & Live Coral Trout, Cairns, Queensland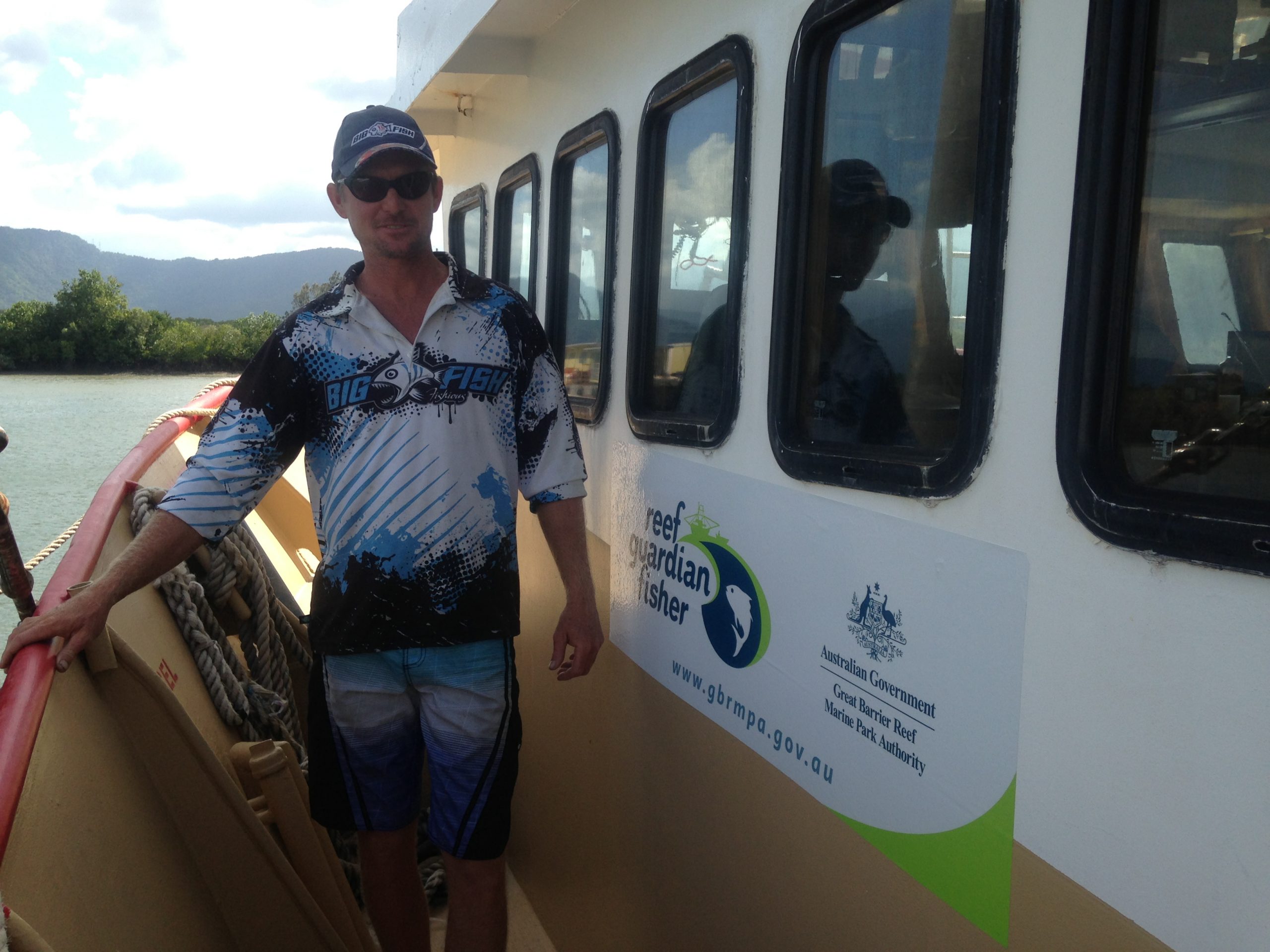 Mark Gray

Our Fisherman! Mark's passion for fishing started at a very young age to  now, with over 30yrs experience in both the Queensland Reef Line Fishery plus Gulf Estuary & Mudcrab Fishery.  A wealth of knowledge on all things fishing, it's more than his job – it's his way of life with saltwater in his blood.
Growing up in a well-known fishing town, you'd find him at the pier with his fishing rod and tackle box and never without a fish! From helping his father on their sand crab & spanner crab boats to going out on family friends' trawlers, he purchased his own first boat at 16. Working in remote areas of Princess Charlotte Bay to Torres Strait and in the Gulf of Carpentaria, often for extended periods of time! He was the keenest hardworking young man and that has continued throughout his career in the commercial fishing industry.
Once being the youngest Queenslander to obtain his Master Fisherman's ticket he is now still fully involved in all aspects of owner operator, skipper & fisherman on both fishing boats. 
Addicted to buying & selling boats and the refit makeovers in-between has seen many boats rotate ownership over the years, always adapting to industry regulatory changes. Committed to providing our community the best quality local wild caught seafood.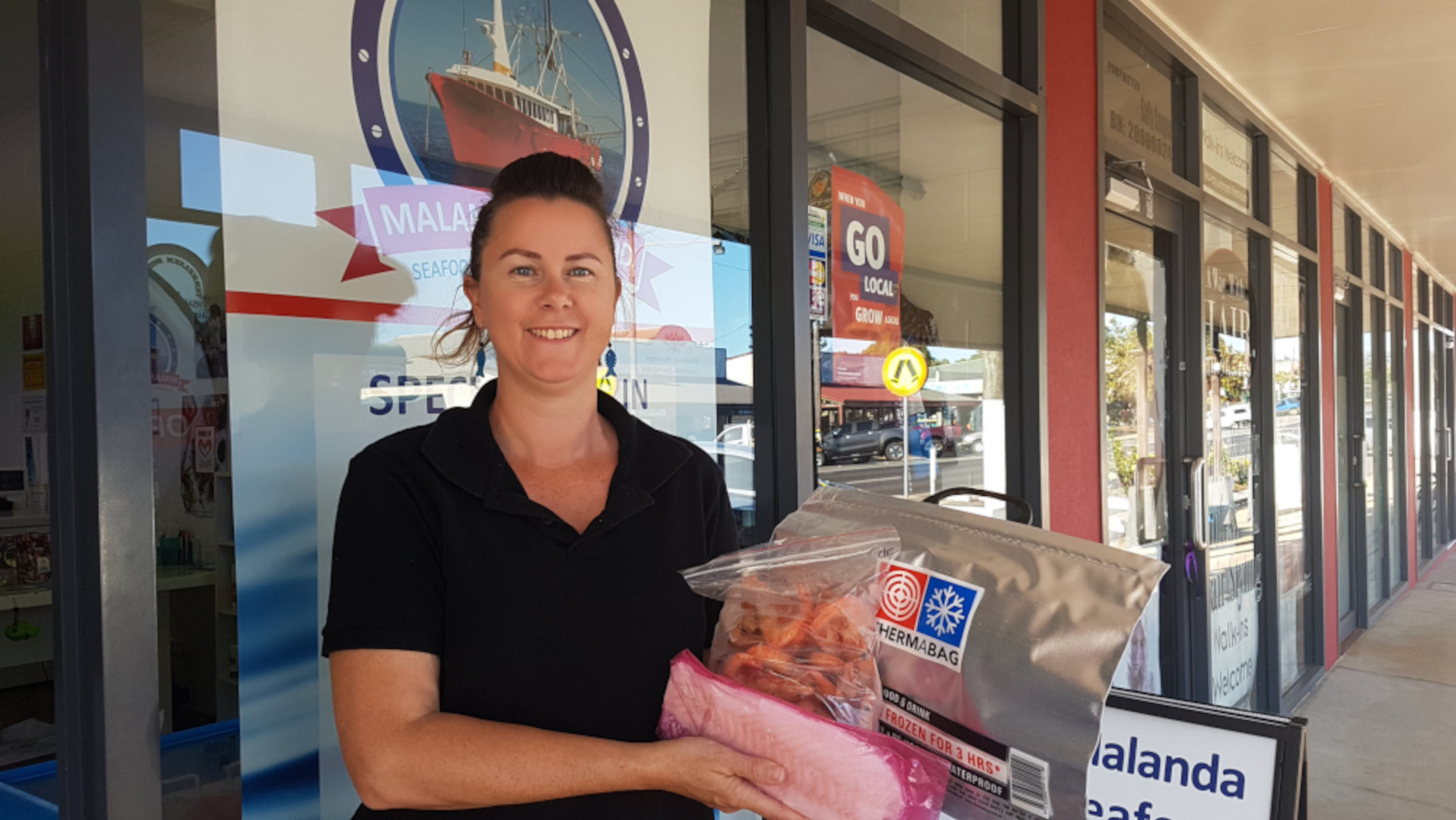 Karen Miller
Seafood Shop Manager & also known as the #fishwife (or #ladyboss to the boats crew). Committed to providing a positive shopping experience with genuine customer service and is happy to share her industry and product knowledge or cooking tips! Responsible for all daily operations within the shop plus organising the logistics of our two fishing boats including associated bookwork, sales, marketing plus homelife & 3 teenagers ensure there is never a dull moment. 
Karen Miller's journey in the wild-caught seafood industry is a one of genuine passion and unwavering commitment.
With over 25 years of experience, Karen has established herself as an integral part of the industry and established Malanda Seafood, an award-winning seafood retail shop in regional Queensland. This venture is the embodiment of her commitment to bringing the freshest, locally caught seafood to the community.
Karen and her partner, Mark Gray, a seasoned fisherman with over 30 years of experience, operate two fishing vessels out of Cairns and Karumba. This partnership is at the heart of Malanda Seafood, ensuring that the shop always has a supply of the finest wild-caught seafood. Karen's role extends beyond just managing the shop; she is deeply involved in every aspect of the business, from handling operations to sharing her extensive knowledge of seafood with customers.
The family's involvement in the business adds a personal touch that resonates with the community. With their three children also participating, whether on the boats or in the shop, and their active involvement in local sports and fundraising events, the family's commitment to their community is clear.
Karen's participation in the 2023 National Seafood Industry Leadership Program (NSILP) highlights her desire to continuously grow and contribute more significantly to the industry. Through this program, Karen has broadened her knowledge, developed her leadership skills, and grown her network, all in the service of promoting the local seafood industry.
As a mentor with Women in Seafood Australasia since May 2023, Karen has taken on the role of guiding and inspiring other women in the industry. Her experience and knowledge are invaluable assets to those looking to navigate the often-challenging waters of the seafood business. Her goal is to inspire, share stories, and fortify the support network for women in the seafood industry.
At Malanda Seafood, the commitment to sustainability is paramount. As Reef Guardian Fishers, the team go above and beyond to ensure the protection of the marine resources they depend on. This dedication to sustainable practices is not just good for the environment; it's a core part of their promise to customers.
The accolades and awards that Karen and Malanda Seafood have received, including the National Seafood Industry Awards and the Business Excellence – Tablelands Regional Council (TRC) awards, are a testament to their exceptional service and commitment to quality.
Karen Miller's professional story is one of true passion for the wild-caught seafood industry, a deep commitment to her community, and a dedication to sustainable practices. Her journey is not just about running a successful business; it's about nurturing a family legacy, supporting local industry, and ensuring the future of quality, wild-caught seafood in Australia.